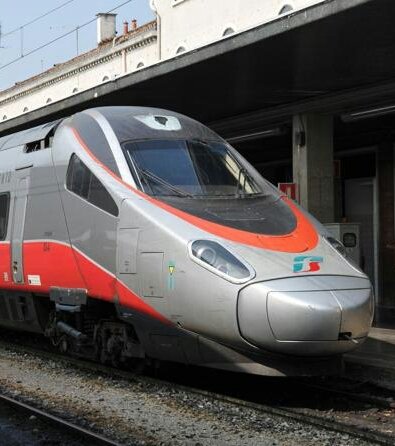 Content Count

33

Joined

Last visited
About Fenix7

Personal Information
TrainZ version
My Homeplace
Country
Recent Profile Visitors
The recent visitors block is disabled and is not being shown to other users.
Qualche foto con i nuovi oggetti ben definiti...i nuovi ponti, lo strallato completo in tutto, il ponte Modena, tutti fedeli ai veri. E come vidi anni fá, anche se in livrea diversa, il papero che da i test prova

Per quanto riguarda i portali, come ti hanno suggerito io li autocostruisco. Se linea a singolo binario, 3 pali m+ un palo est o int. Da un lato 2 pali m affiancati, dall altro lato 1 palo m+1 palo con la mensola. Stendo il traliccio, lo allineo ai pali e lo alzo di 0,80. Per la linea a doppio binario é piú facile, 2 pali m, affiancati da 2 pali est/int. Traliccio sempre a 0.80. Nei video reali, nei sezionamenti in linea, la prima coppia di pali sono quasi sempre est+int. La seconda coppia est+est ma su 2 distanze diverse. A volte entrambe le coppie sono est+int, int+,est. Spero di essermi spiegato bene. Complimenti per la tratta

Mixer se vuoi ho la soluzione per la palificazione in stazione. Io faccio quanto segue. Clono il palo m che mi serve, lo rinomino con il mio kuid, poi gli cambio la distanza. Da 2.5 lo porto a 4. Sovrappongo il palo a 4 con un palo mensola esterna, poi vado a binari, e stendo la mensola. Mi assicuro che sia allineata ai pali, poi elimino il palo con la mensola. Metto il tirante che mi serve e la nuova mensola. Per una distanza precisa, affianco un palo mensola est/int. É una cosa laboriosa, ma almeno mi ritrovo il nuovo palo a metá marciapiede come al vero.

e poi [Illeggibile], la segnalazione av, l'autore la sta rivedendo, tutti i ponti, incluso lo strallato sono oggetti beta non pubblicati. avresti tutto il tratto av, spezzettato e inutilizzabile

non posto piú nessuna beta. su mondo simulato ho trovato una discussione sulla tratta, e si sono spacciati per autori. ho giá avvisato gli amministratori, mostrando varie foto dei lavori, a richiesta in pvt mando il cdp, per uso personale

per il momento sta tutto in stand by. attendo nuovi oggetti che sono in fase di ultimazione

Mixer per gli incroci perché non usi gli incroci veri e propri? sarebbe piú realistico.

praticamente regalato. prendi il 12 fx. io lci sto facendo la BO-MI

ma cosa vuoi abbandonare? é bellissimo...dai continua

in questo momento sulla Bo-Mi sto lavorando co 7 layer. do il suggerimento per esperienza. ho vari convogli in giro, ogni modifica un test. questa cosa é anche comoda, vedi quando i convogli attivano i trigger o entrano nel raggio di attivazione dei limiti

vorrei aggiungere quando si usano i layer di tornare sempre sullo strato "Percorso" prima di passare in Drive. ho notato quanto segue: se lavori senza layer, al momento che passi in Drive l'ubica cosa visibile andando in giro con i treni, sono le frecce degli scambi. con i layer se resti in qualche sotto menú( trackmar esempio) al momento che passi in Drive restano visibili tutti i raggi di attivazione, di trackmar, cvs, i righelli se ne hai in giro....

credo che non sia stato ripublicato. lo trovi sul altro sito: http://www.trainzitalia.com/forum/index.php?/files/file/425-pack-fs-lenord-desiro-free-tb3-3/

Grazie provvedo ad installare e poi a commentare.

se é ts12 mi passi il cdp gli do un occhiata??